The next fun and interactive course will take place on soon. Keep checking back for more info!.
Price: £100 for the day, including a two course lunch.
Outline: This workshop is for anybody wanting to try off-camera flash or those with the basics down who want to push themselves a bit further. You'll learn how to make the most of off-camera flash and how to balance flash with daylight, then move on to lighting patterns and the effects of different modifiers/lighting positions.
Morning: We'll start the morning going through lighting theory and equipment. From there we'll move on to simple portraits and the effect of different light positions/modifiers. As the morning goes on we'll dive into increasing depth, jacking up the number of lights and level of the portraits. I'll cover all the theory from iTTL to manual.
Lunch: We'll break for lunch at 1pm where we'll have a great two course lunch. While eating we'll talk a bit more, get to know everyone a bit more, figure out groups and discuss the afternoon shoot!
Afternoon: In the afternoon we'll divide down into smaller groups and head out for a photoshoot. I'll be on hand to provide help, assistance and all sorts of lighting ideas.
Who Should Attend: To attend you should own a DSLR and be familiar with its controls and settings. You should be comfortable shooting in Aperture Priority mode and understand the basics of Shutter Speed/Aperture/ISO. The workshop will be most useful to those who are looking to start using off-camera flash or to those looking to hone their skills. If you own speedlight flashes or triggers please do bring them along.
Places are strictly limited to 15 so don't dawdle, sign up today!
Sold out!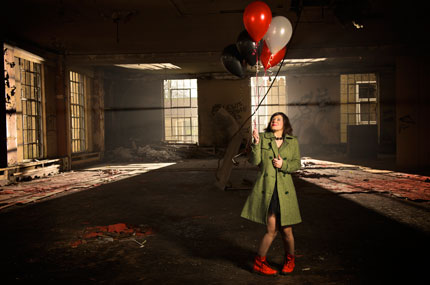 © Alexander Beckett Photography